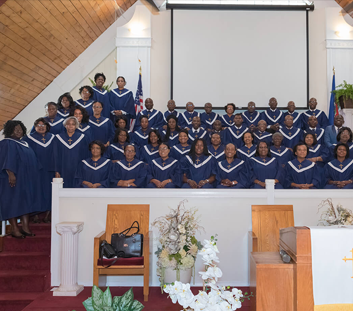 The Women's group called '' DÉVOUÉES POUR CHRIST''is a group of ladies is a cell of a particular type within the assembly. At Theophile Church in Atlanta, the group of dedicated Ladies is led by a committee with the full approval and trust of the pastor, who must be kept informed of the activities
Purpose:
Strengthen ties and fraternal communion, through mutual support.
Exercise an intercession ministry in favor of the members of the group, the church and its ministries, missions, etc.
Learn by the word of God in areas specific to women, whether they are wives, widows or celibates. Exchange meetings can be organized, with an introduction to the subject made by a competent person (Manager, male or female).
Exercise various activities, always with the consent of the pastor, such as: visits to the sick, household help for the elderly or disabled, etc …
Develop personal evangelism. Build friendships, within a sympathetic group as well as in the church in general.
We want to take this time to extend a loving welcome to you. If you have any questions or we can be of service in any way please contact us at 404-624-9432 or you can write us at devouees@hmtcc.org