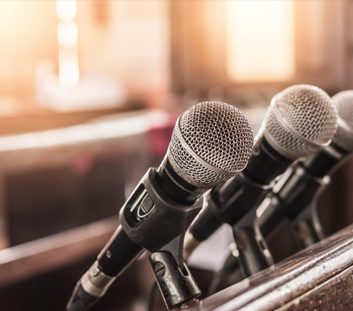 The Theophile Media Ministry: A Mission with a Spiritual dimension! 
Christian's life today is dominated by new communication technologies: radio, screenings at church, online worship service, internet connection, the need for a bookstore, etc. At church, we all depend on verbal, written and electronic communication.
At Theophile Church, we discovered that there is an essential link between communication, and the church's duty to publicize the gospel in the media, which is seen as a gift from God for our time. This is why what we do is not in itself a job, but above all a mission with a spiritual dimension, which often requires sacrifices.
The use of modern means of communication is essential for the transmission of the faith, evangelization and educational action for the integral development of our congregation and for those who use the media as resources to nourish their Christian faith. Thus, communication is essential to the life of the church.
At Theophile Church in Atlanta, the media ministry takes to heart the work that God gives to the various departments operating under his umbrella.
We implement and give direction to the church library and media center, making available resource material for all church services including, but not limited to: editing, printing, copying, scheduling and projecting message, streaming live service, etc…
We work closely with Head Pastor, sound engineer and cameramen, we manage the website and other media related channels such as Radio Theophile International, where you can enjoy messages, Christian music, news, advices, Bible study, prayer, and so on. All that on radiotheophile.com
If you have any questions about the media ministry, please contact us at 404-228-6808 or you can write us at theophilemedia@hmtcc.org