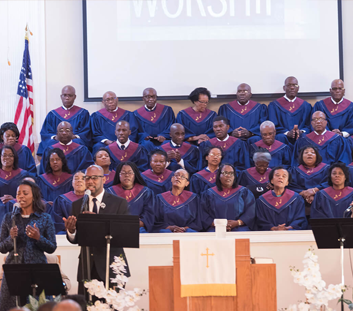 God created each of us to balance our lives. However, our spiritual gifts, our heart, our skills, our personality, our experiences influence the way we reflect each goal.
In the men's group ''SOLDATS DE CHRIST'' at Theophile church in Atlanta, fellowship is the platform that enables us to carry out the plans of the ministry and the mission that God has entrusted to us. Fraternal communion involves: relaxation, honesty and commitment to a group of brothers.
Once a man is in the 'Soldats de Christ'', he finds many opportunities to connect with other men through group outings, for example. Furthermore, to follow the pattern of Jesus and his disciples, or Paul and the men in his charge in Acts of the Apostles, we organize centralized and interactive Bible studies once a month, of which the ultimate goal is evangelism, and we encourage men to find a specific mission opportunity to participate in it together.
In general, the content of these classes teaches the basics of our faith. However, true growth comes from interacting with the other men in the group and as a brotherly relationship develops between them.
We have seen that the men who come together and commit to each other make a huge difference in our congregation, but more importantly, there is a huge difference in their family relationships and in their workplace.
We want to take this time to extend a loving welcome to you. If you have any questions, please contact us at 404-624-9432 or you can write us at soldats@hmtcc.org
`